Within the IMFT – one of the 11 laboratories of ISIFoR -, some researchers working on the combustion field have set up a partnership with Bulane, a French company specialized in the fabrication of electrolyzers producing hydrogen.
The purpose of this collaboration is to reduce CO2 emissions in the home heating through the substitution of all or part of the fossil fuel by green hydrogen which is produced with renewable energy. By using Bulane's technology, one proof of concept has been made and offers a decarbonation of more than 20% without burners modification. This hybridization strategy building an incomplete electrification of the natural gas permits a transition towards a low-carbon heating without direct investment in a total change of technology.
Contact: Laurent Selle – CNRS Research Fellow & 2020 winner of the "Trophée Collaboration en Occitanie"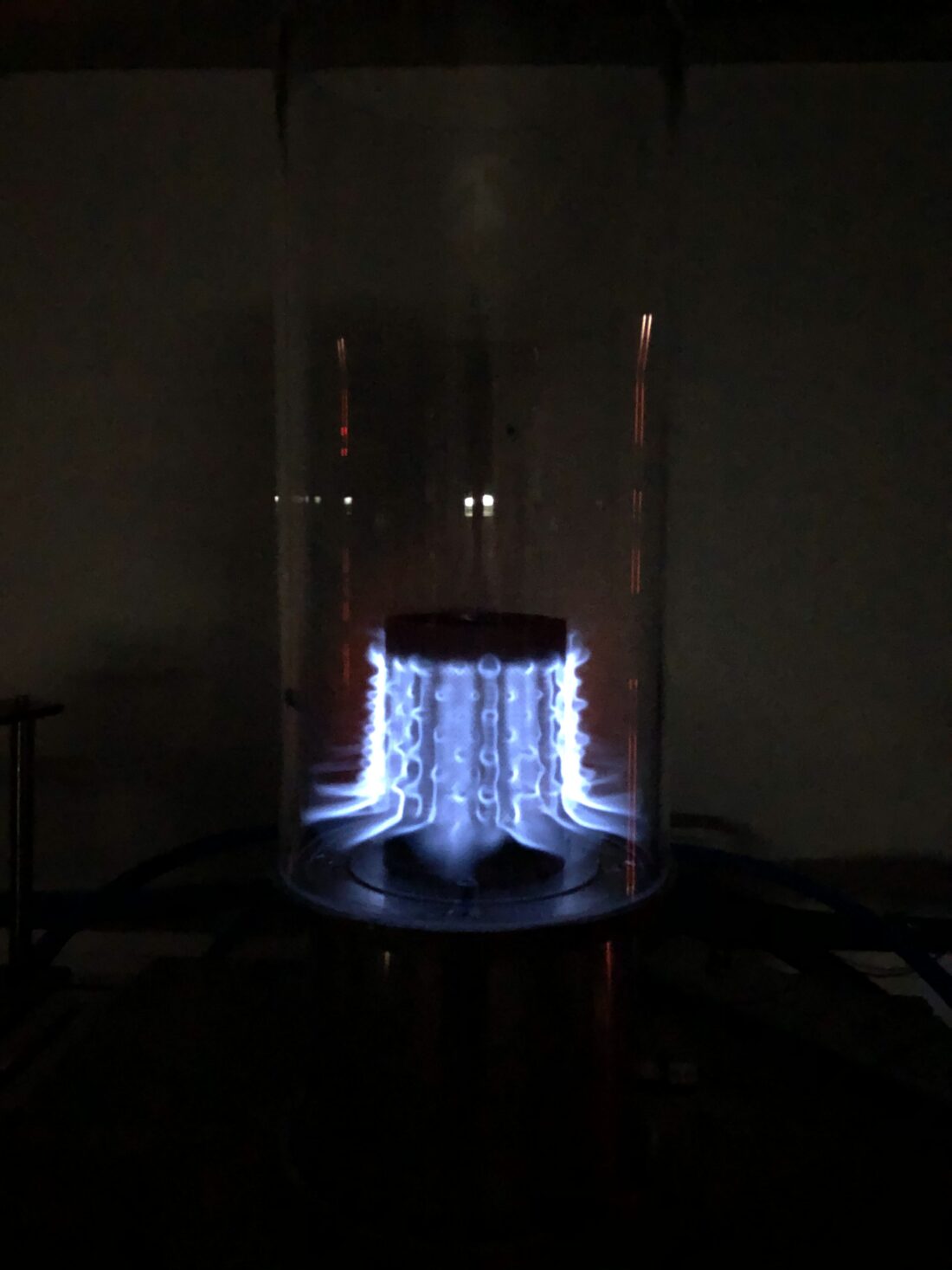 Exemple of a stabilized flame on a domestic boiler burner.